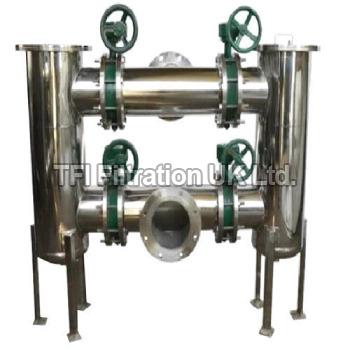 Duplex strainers are an important aspect of the manufacturing process. Duplex strainers, whether used in pharmaceuticals or food and beverage processing, reduce time, increase output, and provide customers with high-quality products. The duplex filter system manufacturer produces high-quality strainers which help in a variety of ways discussed below.
Here are several advantages to using a duplex strainer:
Filtering Flexibility to the Max
Manufacturers must frequently guarantee that fine particles are eliminated from their products. This is something that a duplex strainer can do. You should select a duplex strainer that is appropriate for the viscosity of your products. You must also pick a duplex filter system that is designed to respond to a wide range of capacities, from sluggish flow velocity to elevated discharges.
More Particles Will Be Removed
A simple filter, which is a more basic form of protection for pumps and valves, will remove fewer particles or pollutants than an inline duplex strainer. With a duplex strainer system, your facility can process more products while also improving particle control.
Save Time When Processing
Your processes are often hindered when using a simplex strainer. When a simplex strainer becomes clogged, your production must be shut down so that the filter may be removed, cleaned, and reinstalled. A technician may quickly see when a filter needs to be cleaned using duplex strainers and a clog monitor.
They could also adjust a valve to divert the flow to the other filter without closing down the whole system. When you use a duplex strainer, your production lines are less disturbed and run more efficiently, and a duplex strainer diagram can show you exactly how much more efficient they can be.
Processing Consistency
Straining is commonly used to remove pollutants, but it has other purposes as well. Thicker material can be broken up into consistent particle sizes by passing liquids through strainers. Using a duplex strainer for milk, oils, and other goods that start with different-sized particles is an effective approach to achieve homogeneity in finished products.
Versatility
Duplex strainer systems supplied by the duplex filter system exporter offer significant versatility to manufacturers who produce a variety of product lines. Duplex strainers can work quickly across various goods, whether coarse or tiny particles are filtered. Juice manufacturers, for example, may simply create multiple end products with varying levels of pulp concentration.
Consistency
Customers and consumers expect things to behave, feel, and taste the same way every time, especially when they are purchased from the same brand. You can secure high-quality, homogeneous goods with duplex strainers in every manufacturing run.
Various Product Sets
Duplex filter system supplier In India supplies a variety of training products. Choosing a firm that provides inline strainers, side inlet strainers, basket strainers, over screens, wire elements, perforated backup tubes, and filter socks guarantees that you have everything you need to accommodate all of your production equipment.
Final Words
F&b production, medicines, biotechnology, petrochemical industry, contract packing, and flavour corporations all employ duplex filter systems. If you need to strain liquids, a duplex strainer is probably a good solution for the industry.